Customer Visit from North America
Author:Corunclima Date:2016/08/14
Aug, 11th
It's a pleasure to have the client visit Corunclima from North America. Frank Xu and Lucy Lu, sales managers of Corunclima, accompanied with the client and introduced relative information to whom. Considering of the client's busy schedules, only concise introduction of factory and products as well as precise cooling solution for client's reference are being offered. We hope the client will not only know about Corunclima's products, but also enjoy our unique professional and considerate client-focused consultation service.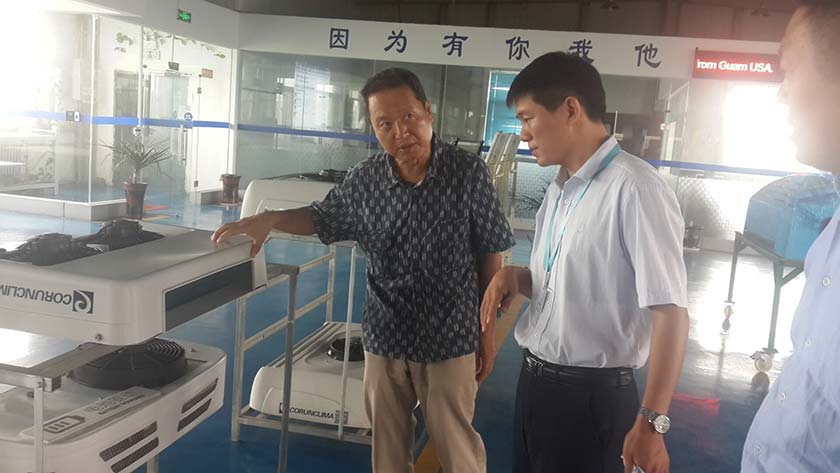 During dinner time, the client expressed satisfaction for our service and product quality. He also said that the final deal would be made after the whole business trip in China.
Postscript: Several weeks later, Dozens of truck refrigeration units and van refrigeration units finally have been ordered by the client.